Bookiemarket is a game that features fun and accurate sports betting simulations based on industry standards.

All you need is the right software for Bookiemarket. It also allows you to create and manage a sports betting site.
Terms Of Service For Accessing BookieMarket
You must be at least 18 years old to register and participate in the betting market.
Bookiemarket is provided for informational and/or entertainment purposes only.
Although the betting market and the third parties used to provide the service (the "third-party providers") make reasonable efforts to provide accurate and up-to-date information, neither the betting market nor its third-party providers make any representations regarding the information provided to them. provides in the service. to provide.
Bookiemarket is for entertainment purposes only and cannot be used in connection with gambling or gambling.
By registering on the betting market, you agree to the use of your personal data as described in the betting market.
Bookiemarket expressly reserves the right to immediately modify, block or cancel your account and to refuse current or future use of a Bookiemarket service. Bookiemarket has the right to modify the bookiemarket service in whole or in part or to interrupt it temporarily or permanently for any reason with or without prior notice.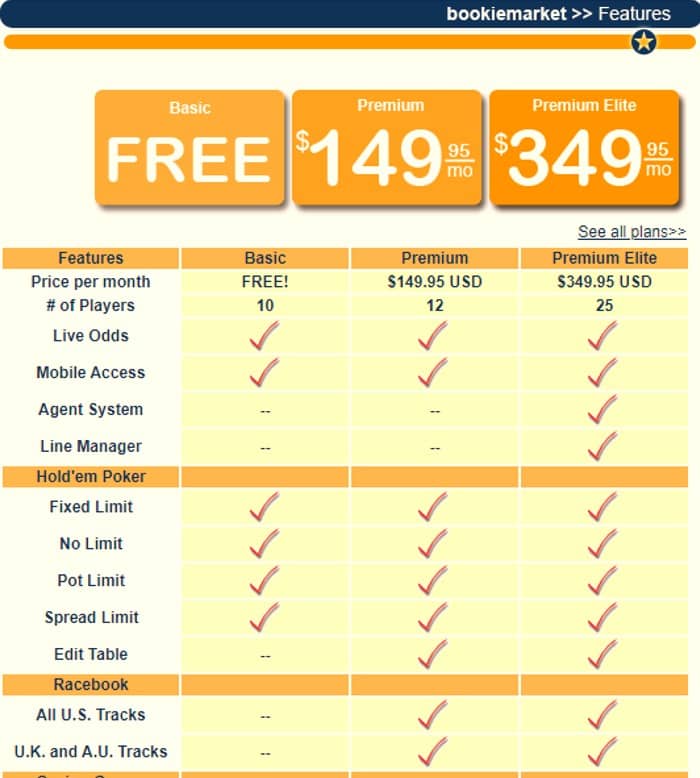 You agree to hold harmless bookiemarket and its subsidiaries, affiliates, officers, agents, or other partners and employees from any claim or demand, including a reasonable attorney, third party fees based on or in addition to your use or Shared Steps. of Paris, your connection to the service, your violation of the conditions of use or a right of another natural or legal person.
If a court of competent jurisdiction determines that any provision of these Additional Terms or any document incorporated by reference is invalid, the parties agree that the court will endeavor to achieve the intentions of the parties expressed in the provision and other provisions of such documents. Energy. totally valid.